Startpage of the Bulk-family Genealogy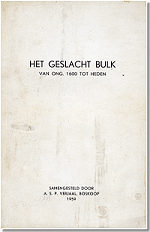 It was about 1995 when i recieved a little white book, written in 1959 by mr. A.S.P. Verjaal.
This book contained the Bulk-genealogy to which I am related.
At first I found the book a bit fuzzy, but reading it more and more I started to get more and more interested in my ancestors.
Who were they? Where did they come from? And more questions like that were coming to my mind.
In our holidays, my wife and I have now visted a lot archives in the Netherlands, because the data in the original book was not complete... So we are still visiting archives and are still updating the Bulk-genealogy.
I'm recieving lots of information, pictures and data from other worldwide relatives. This is supporting me to go on with this never-ending-job.
My special thanks are for Enno van der Graaf, Harry Bulk, Frank Bulk, Brian Bulk and Rietie Koops-Bulk and many, many others.
I hope you will visit this website more often, because I will update it frequently.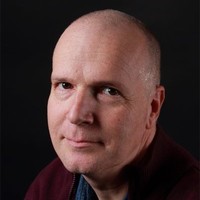 Wim Bulk